Ski tour to the Bergerkogel, 2.656m
Tour Description
By car to Virgen – District Welzelach, up to the hamlet mountain and continued until shortly before the courts Marcher (small parking lot, striking crossroads, 1.350m). Directly at the crossroads signs in a southwesterly direction following altitude quickly winning the Marcher Alm (1.744m).
Quite strenuous always on the ridge staying in the south up, to the tree line, the terrain and less prone steeply up to the Bläß (2.225m). Here we describe a large curve to the west and control on the Bergeralm notch (2.500m, Incision between seiche and Bergerkogel) to.
But we keep right (north) and climb the peak slope with a cantilevered hairpin. Not difficult on the east ridge to the summit (2.656m). Departure as ascent – just follow the almost ever-present good tracks!
Rise time: Depending on your condition 2,5 to 4 Hours.
GPS Track
GPS Track Bergerkogel download
Shovel, Probe, LVS – geht niemals ohne diese Grundausrüstung auf Schitour!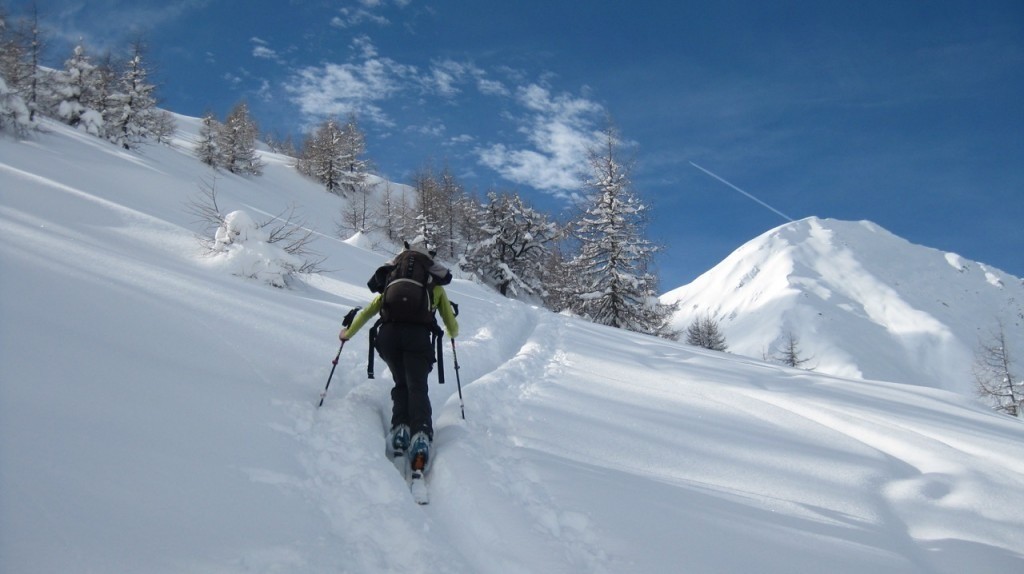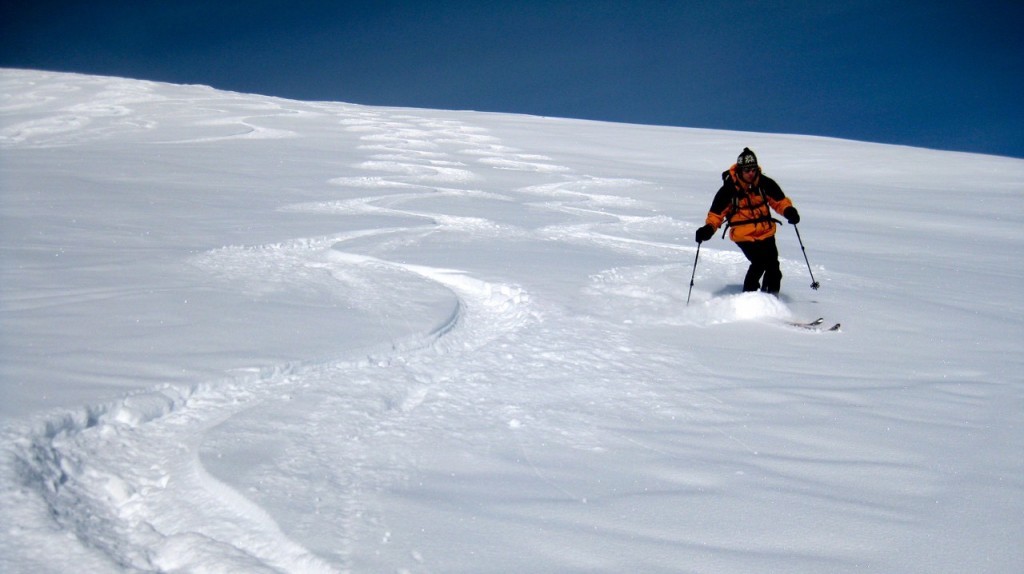 Disclaimer:
Download the .gpx file (We are not liable for incorrect data) and in particular the use of the track is at your own risk and does not replace the knowledge of how to deal with Maps and certainly not the knowledge and experience in the wintry terrain (Avalanche danger!).
Information, Bilder sowie GPS-Track von © www.unterwurzacher.at